With its sunny atmosphere and electric vibe, Venice, California is filled with a plethora of exciting attractions. This highly popular destination was originally nicknamed "the Venice of America," and since it's beginning, it has become a bustling cultural hub. It was founded in 1905 by Abbot Kinney as an oceanside resort town. Today, visitors and locals alike can enjoy the diverse culture, delicious cuisine, and array of recreational activities here.

The beautiful neighborhood of Venice is located within the westside region of Los Angeles. Filled with contemporary and luxury homes, this is the perfect place for people from all walks of life to put down roots. With breathtaking views, picturesque scenery, and the sparkling Venice Beach, it is easy to see why Venice has earned its way into the hearts of so many people.
From the fantastic biking pathways to the stellar surfing spots, there are lots of fun ways to exercise and immerse yourself in the great outdoors. Whether you are wanting a leisurely stroll in nature or an intense workout at a prime fitness center, here are some of the best ways to stay active this season!


1. Get a Day Pass at the Gym
Are you ready to reach your fitness goals? What better way to do that than by exploring all Gold's Gym has to offer? To get a better feel for this unique and fabulous exercise space, you and your crew can purchase a day pass to experience what it would be like to be a full-time member. While you are here, you can soak up the beautiful Venice outdoors and have the opportunity to work out in a variety of avenues. There is strength training, cardio equipment, personal lessons, free weights, and much more available.

With its excellent team of experienced and qualified trainers, you can rest assured that you are receiving the best workout and guidance possible. All experience levels are welcome. Now is the time to lace up your sneakers and make your fitness dreams a reality. Opening hours are from 5 am to 11 pm every day.
2. Bike the Venice's Beachside Path
What better way to fall in love with Venice than a wonderful bike ride down the coast? On the 22-mile paved Marvin Braude Trail, you can bask in the beautiful scenery and get in some great exercises at the same time. The trail leads all the way from Venice to Marina del Rey, Pacific Palisades, Santa Monica, or Palos Verdes.

Because this extensive pathway is free from cars, you can enjoy a blissful and carefree ride without worrying about incoming traffic. You can cruise down the coast, surrounded by the breathtaking beauty of glimmering oceans and white shorelines. Another fantastic aspect of this outdoor activity is that it is family-friendly and lots of fun. If you don't have a bike, you can rent one for the day from one of the many local bike shops. A treasured spot among tourists and locals alike, Marvin Braude Trail is every cyclist's dream come true. Don't forget to bring your helmet, and put on sunscreen while enjoying this path!
3. Learn to Surf
Have you always wanted to ride the ocean waves like a professional? You can learn how to surf or sharpen your skills at the Fun Surf School. The perfect place for beginners and professionals alike, this amazing school provides an educational and informational experience for all who want to learn or improve.

With their professional team of surf instructors and the right amount of guidance, you will take to the water in no time. From the practical lessons to the summer youth camp, there are plenty of ways to learn and hone your technique. Fun Surf is open to people of all ages and experience levels; there is something special for everyone here! If you are a sea lover, you won't want to miss this incredible chance to embrace the beauty and strength of the ocean. What's more, this is a great way to get outdoors and be active. Sign up for your lessons today!
4. Go for a Swim
It is no wonder Venice Beach is a treasured location for people from all walks of life. Made up of 238 miles of spectacular beach, this gorgeous space is known for being a great place to enjoy the day. The perfect place for both a stellar workout and leisurely outing, Venice Beach has a lot of tremendous qualities to offer.

You and your family can enjoy a refreshing swim in the water, take a stroll on the famous boardwalk, or play an invigorating game of beach volleyball. There is also the option for surfing, skating, biking, or fishing. If you don't have a bike or pair of skates, you will quickly discover many charming shops that are well stocked with a great selection of rentals. Whatever strikes your fancy, you are certain to find an exciting and fun activity to do here, and whether you are admiring the ocean at sunset or going for a jog, this beach provides lots of amazing ways to stay active.

From the picturesque views to the variety of delicious eateries along Ocean Front Walk, this beach has earned a well deserved place in the hearts of countless people. Trust us; you will want to snap plenty of photos of the breathtaking scenery.
5. Join a Fitness Class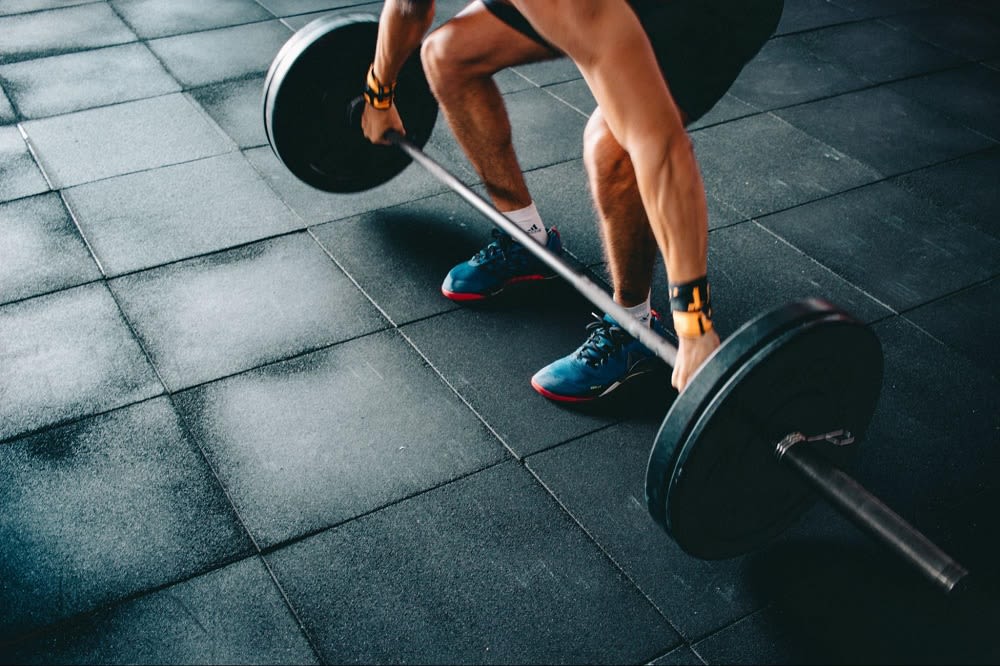 If you are looking for energizing ways to practice your workout routine, Barry's Studio is the ideal spot for you! At this top-notch gym, you can sign up for a variety of fun and challenging classes. There are full body workouts, high intensity training, strength training, and many other classes offered.

Barry's prides itself on its diverse lineup of classes, professional instructors with years of experience, and vibrant sense of community. Here, everyone is welcomed and treated like family. Each class occurs in a group setting with lively music playlists to accompany the specific workout, encouraging members to give their all and helps keep spirits high when the going gets tough.

There is also the fabulous onsite store filled with workout apparel and gear, Flex Lounge where you can relax, and the highly popular Fuel Bar stocked with healthy shakes and snacks. With pristine facilities, lots of exciting amenities, and an array of membership prices and packages available, this gym offers the best in service and quality. If you are looking for an excellent place that will keep you on your toes and empower you to fulfill your fitness goals, you will definitely want to check out Barry's!
6. Channel Your Inner-Yogi
Now is the time to embrace your inner yogi at Modo Yoga. At this superb studio, you and your crew can take a variety of classes and lessons. For example, you can be refreshed and reinvigorated by taking classes like Core Flow, HIIT Pilates, Freestyle Flow, and Modo.

Open 7 days a week, Modo Yoga features staff members with warm personalities and a lot of heart. With its welcoming atmosphere and environmentally conscious mission, it is open to yogis of all skill levels and backgrounds. If you are looking for a place to join a community of people to do yoga, you will be thrilled by participating in this sustainable and kind studio.
7. Go for a Hike
Grab your hiking boots and hit Los Liones Trail! Located a mere 23 minutes away from Venice, this majestic trail provides the perfect way to surround yourself with nature. From the vibrant wildflowers lining the paths to the captivating views of the Pacific Ocean, there are lots of beautiful sights to see here.

While you explore the trail, you can enjoy quality bonding time with your family and friends. After a full day of hiking, how about settling down for some delicious snacks packed from home? Los Liones is 1.3 miles long and goes up to an elevation of 543 feet. Guests should be advised this trail is rated as difficult and can be quite challenging. Make sure you bring your water bottle and sunscreen to be prepared for the hours spent outdoors!
8. Spend the Day at the Park
Ready for a fun day in the sun? Take the day and enjoy all Burton W. Chace Park has to offer. Made up of 10-acres, this wonderful park offers splendid views of the Marina and has lots of great spots for a picture-perfect picnic.

Here you and your kids can take a walk together, soak up the beauty of the outdoors, and exchange stories about your day. Whatever you decide to do here, this is an ideal way to have an excursion out in nature and make fun memories together.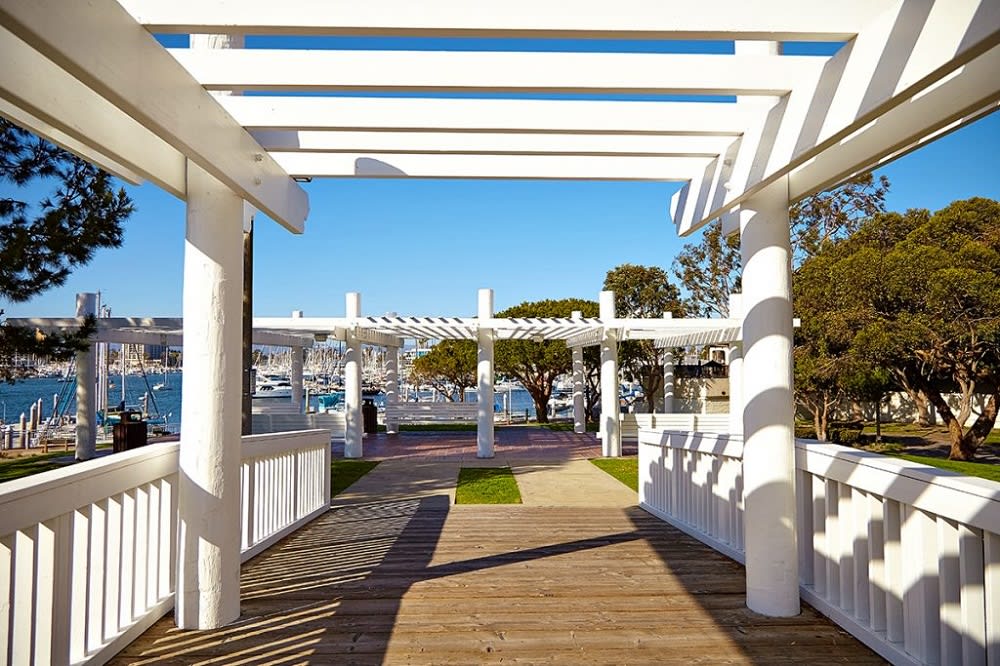 Are you interested in exploring Venice? If so, feel free to contact Bulldog Realtors today. As experts in homes for sale in the Venice area, their professional team will walk you through the house buying process and help you find your perfect dream home.