If you've had success with single-family property investments but you're ready to diversify, the time is right to consider multi-unit homes.

Offering a bevy of attractive benefits, multi-unit properties can expand your income-generating capabilities, reduce vacancy rates, and expand your investment horizons.

Let's explore 12 things to know when investing in multi-unit properties, including what they are, their benefits to you, and how to expand your portfolio with the right properties.


What is a multi-unit property?
Multi-unit properties are residential homes that feature more than one housing unit. Duplexes, triplexes, quadplexes, or converted townhomes (a single house repurposed into several individual units) fall under this heading.

These types of homes are also commonly referred to as multifamily or multi-dwelling properties. Apartment or condominium communities also fall within the multifamily category, though there is a distinction between the types of multifamily residences.

The multi-unit residential homes we first noted are residential multifamily. Most frequently, these properties will include two to four units under a single roof. In some cases, larger townhome conversions may feature five or six units but will still be classified as residential multifamily.

Apartments and condominiums are commercial multi-family buildings consisting of five or more units or encompassing multiple buildings. Investing in this form of multifamily involves different financing tools and requirements.

In this article, we won't be addressing apartments or condos. Instead, we'll focus on multi-unit residential properties — those two-, three-, and four-unit homes with the potential to further enhance your real estate investments.
Why invest in multi-unit properties?
If you've had any success with single-family investments, you might be asking why you should take on the risk of expanding beyond your already-winning strategy.

For starters, it's never a bad idea to diversify your investment portfolio, and that includes your real estate investing. Multi-unit properties offer several possible benefits which can increase your income and spread out potential risks.

Below are five reasons you should consider adding multi-unit properties to your investment lineup.
1. Greater rentability
Renters should be easy to find in the foreseeable future. Despite historically low-interest rates, extremely high demand for - and a shortage of - available single-family homes are forcing people to recalibrate their home-buying plans. Even renting single-family homes can be quite challenging, with rates skyrocketing due to the increased need for housing. With renters priced out of single-family rentals, owning a multi-unit property offers an investor more flexibility. You can pull from a much larger pool of renters due to more manageable rental rates.
2. Higher cash flow and a lower vacancy risk
With a broader pool of renters, multi-unit properties provide far more consistent cash flow versus single-family homes. You're not just collecting income on one property, but from two, three, or four units. In addition, a single-family home that sits vacant is a losing investment. Multi-unit investments lower your vacancy risk, as you'll continue collecting income from other units even if one is vacant.
3. Higher value investment
In most cases, a single-family dwelling is a more affordable up-front acquisition. They're easier to finance, require a smaller down payment, and carry lower insurance and maintenance expenses. But when you consider long-term value, the multiple income streams of a multi-unit property win out every time. Even a luxury single-family home's sole income can prove to be limiting when up against a decently-located multi-unit.
4. A chance to rapidly expand your portfolio
One of the most compelling reasons to invest in a multi-unit home is the opportunity to grow your portfolio - and do so very quickly. Consider that, just by purchasing a duplex, you instantly double your holdings. For every three single-family investments, three triplexes give you nine units. Three quadplexes equal 12 units. This level of scalability also ensures that your property management requirements, either in-house or third party, are more cost-effective.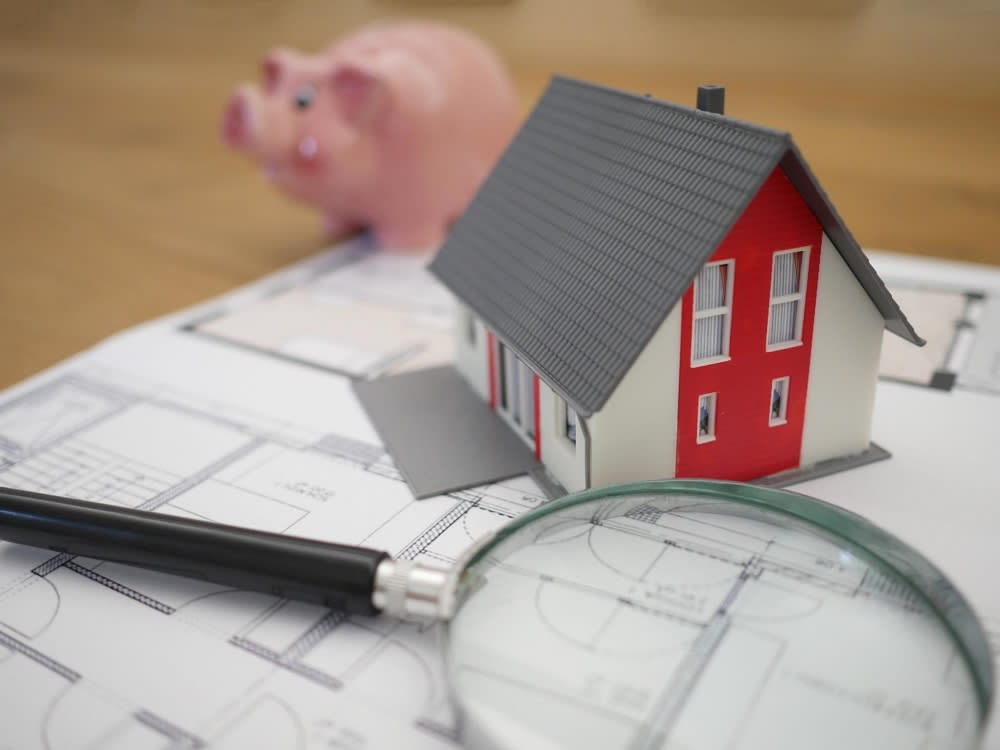 The potential pitfalls of a multi-unit investment
Though multi-unit properties have the potential to be lucrative, they do present some hurdles on the way to a successful investment.

Many drawbacks are easily overcome, but the risks are higher than those of a single-family home. Due diligence is critical, especially when considering the larger initial investment required to enter the multi-unit market.
1. More expensive investment
We've noted it a few times, but multi-unit homes come at a premium. In general, the per-square-foot cost of multiple units is higher compared to a single-family home. Depending on where you purchase your property and how it's classified, property taxes could be higher as well. Also, with multiple tenants comes higher insurance costs.
2. Greater turnover
While a multi-unit property may not feel like or resemble an apartment, it will draw a similar renter profile. As a result, though your renter pool may be broader, it will prove more transient. Although not a bad position considering the overall benefits, higher turnover can result in increased marketing and maintenance costs.
3. Higher maintenance costs
Speaking of maintenance, the costs to repair and maintain a multi-unit property skew higher than its single-family counterpart. Aside from there being two, three, or four of everything, the higher turnover versus a single-family home will add to your expenses. However, scalability will alleviate some of those cost burdens.
4. Find an agreeable lender
While not an inherent fault of multi-units, you'll have to screen lenders - just as they will be screening you. Though both property types come with multiple financing options, single-family homes are much easier to purchase. Some lenders may find a multi-unit deal riskier due to the presence of multiple tenants. Others will take the view that there's less uncertainty and appreciate the numerous income streams. Shop for your financing as you would the property.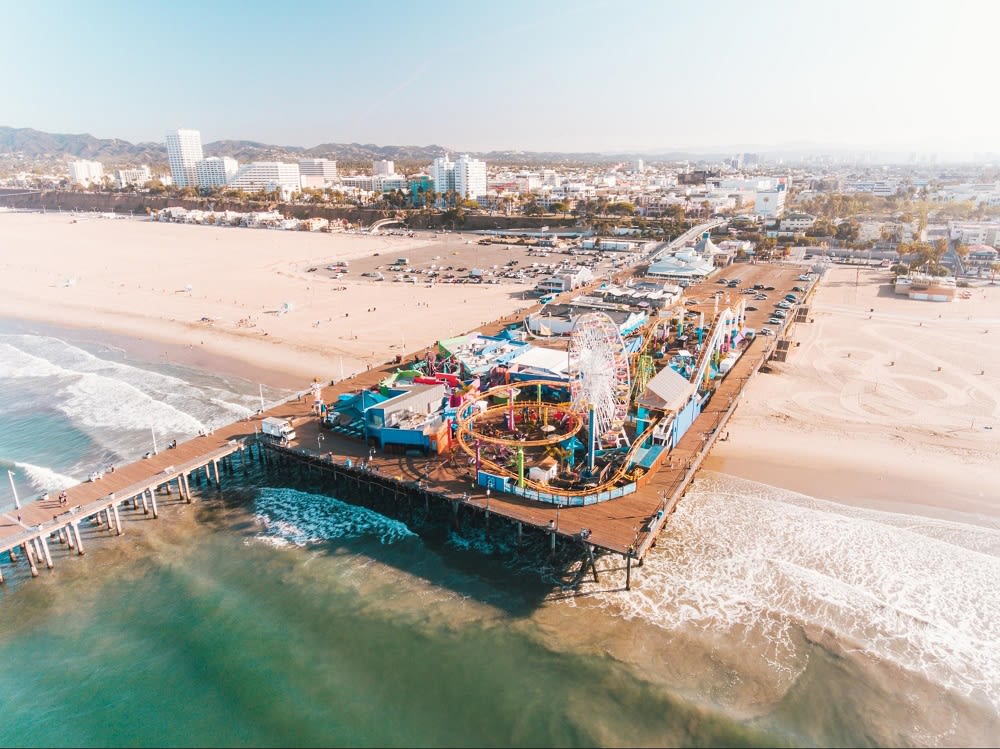 Factors to consider when buying a multi-unit property
Ready to begin your multi-unit search? You're not just looking for a great property but also an excellent investment.

To get started, it helps to partner with a knowledgeable real estate broker or agent who specializes in multi-unit residences. Particularly in Los Angeles County, where multi-unit properties are prevalent, an agent can help simplify the search process and put you in front of the most viable deals.
1. Location
Of course, location matters for any real estate investment. But with multi-unit investments, a less-than-desirable location can result in empty units or a type of tenant that can wreak havoc on your expenses. Seek out areas where housing demand is high and where there is little new development on the horizon. You'll also want to target up-and-coming neighborhoods that are near great schools, walkable to retail and restaurants, and in well-maintained areas.
2. Property type
Not all multi-unit homes are created equal. For investors who want to ease into this type of property, duplexes are your best bet. There's not much difference between a duplex and a single-family home when it comes to overall expenses - the former just happens to provide an extra income stream. Quadplexes and converted townhomes, however, are more in line with multifamily properties than single-family homes. There are considerable upsides, but the higher your unit counts, the larger your oversight burden becomes.
3. Income versus potential costs
Before taking the leap with any multi-unit dwelling, you'll want to be confident in its income-generating capabilities. You'll also want to avoid too many income-depleting expenses. After identifying your target locations, research market conditions and the current and past rental histories of similar properties. Current supply, vacancy rates, the strength of the local job market, and future development (of a lack thereof) will all impact your ability to generate income.

At the same time, fully assess the physical condition of your target properties. Although you won't be occupying them, you'll ultimately be on the hook for any deficiencies, repairs, or improvements the property may need.
4. Value-add potential
As you research possible investments, consider properties where any renovations - minor or major - could increase the home's income-generating potential. New floors and paint, remodeled kitchens and bathrooms, or an updated exterior can all add a tremendous boost to the property's value. As a result, you can boost your rental rates.

Also, while you're considering your value-add factors, take stock of an area's short-term or seasonal housing market. If the conditions are right, it may be worth converting and furnishing one, two, or even all of your units into short-term rentals, which will allow you to take advantage of the area's major seasonal events to boost income.

Multi-unit properties may not be the most obvious choice for investors who have thus far only kept their money in single-family housing. But, if you want a little variety and flexibility in your real estate holdings, a multi-unit property will allow you a lot of creativity and minimal risk while also expanding your investment portfolio.

Are you ready to explore the best of Westside LA's beach communities and discover the ideal multi-unit property? Contact Bulldog Realtors today for a tenacious and unconventional approach to your home-buying journey.

From homes for sale in Venice to Santa Monica real estate, allow the Bulldog team's years of experience and expertise to be your guide to coastal LA's luxury real estate scene. Work with the best realtors in Los Angeles today!